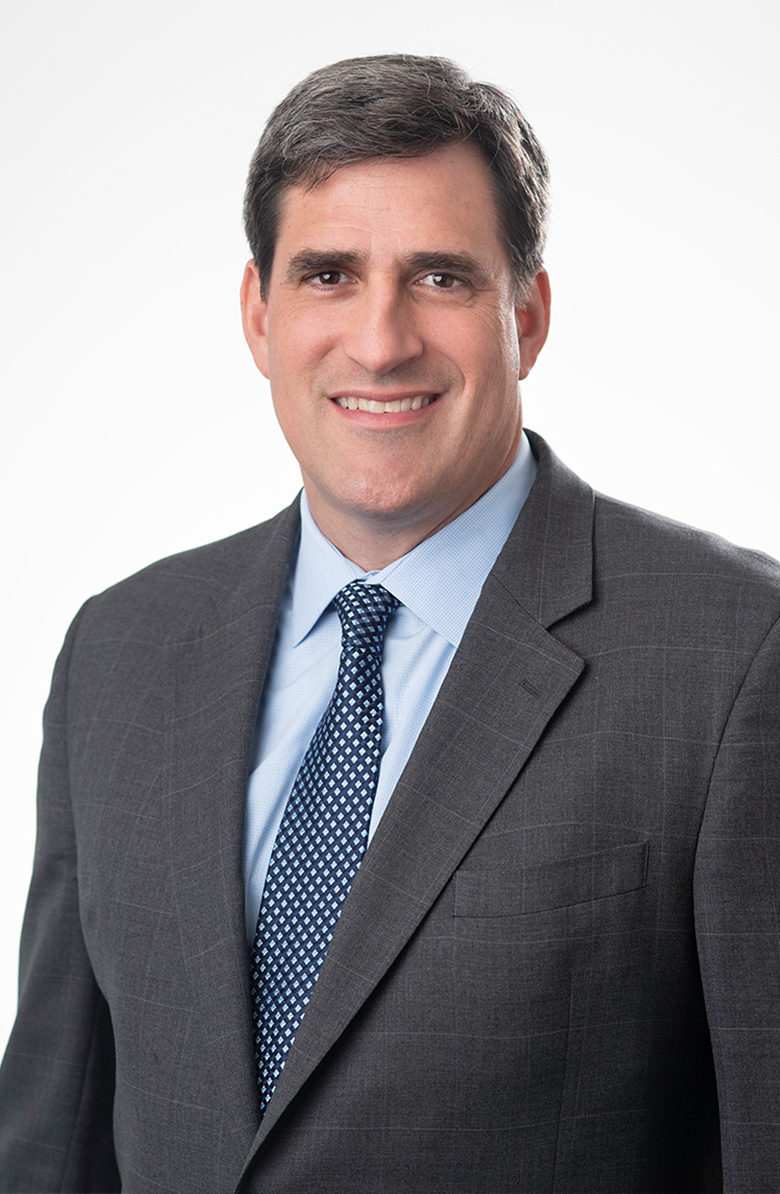 Senior Partner
Loan Restructuring & Workouts; Commercial Finance
O: (617) 880-3485
F: (617) 692-3485
About Douglas
Doug focuses his practice on representing lenders and other creditors in all facets of commercial finance and real estate finance transactions, with a particular focus on workout, debt restructuring, bankruptcy-related matters, and voluntary and involuntary troubled debt resolutions. Doug is a co-chair of the firm's Loan Restructuring & Workouts practice area.
Doug also has extensive experience in dispositions of general partner and limited partner interests, and limited liability company membership interests, in real estate holding limited partnerships or limited liability companies, and in the sale of the underlying real estate, particularly in connection with affordable housing tax credit transactions.
He has represented banks, financial institutions, hedge funds, and other lenders in a wide variety of commercial finance and real estate finance transactions—from single lender loans to complex multi-lender participations and syndicated credits. His experience includes representation of senior secured, mezzanine, second lien lenders, convertible debt holders, and preferred equity in the origination of loans, as well as in complex workouts and restructurings of both real estate and asset based workouts and restructurings. Doug also has represented lenders in the sale and purchase of loan positions and portfolios.
Doug's practice includes the enforcement of creditors' rights under Article 9 of the Uniform Commercial Code, other state laws, and the Bankruptcy Code. Doug has conducted numerous secured party sales, so called strict foreclosures, dispositions of assets under Section 363 of the Bankruptcy Code, collection of receivables, and real estate foreclosures. Doug has represented creditors in connection with perfecting security interests and liens in, and disposing of, a wide variety of asset classes, including both personal property and real property. Doug's experience includes perfecting security interests in, and disposing of, many esoteric types of property such as taxi medallions, intellectual property, patents, trademarks, motor vehicles, boats, airplanes, securities, partnership interests, and limited liability company membership interests.  
Doug has developed particular expertise in connection with workouts involving the taxi industry, including the liquidation of taxi medallions and taxi vehicles in many jurisdictions including New York and Boston.
Represented secured creditor in the workout of a large portfolio of loans secured by New York, Chicago and Boston taxi medallions, including loan modifications, restructurings, bankruptcies, and secured party public and private sales of taxi medallions
Represented tax credit investment fund in the sale of a 21 property portfolio of affordable housing complexes located in several states
Represented lender to a multi-state retail company in the amendment and restatement of $200 million combined revolving and term loan facility
Represented agent for a syndicate of lenders to a national restaurant chain in a $25 million revolving credit facility in connection with a forbearance arrangement and eventual sale of company
Represented secured lender to a green energy company in a multi-million dollar loan facility in connection with a multi-state wind-down of the business and consensual and non-consensual sales of assets, including significant intellectual property and other assets
Represented tax credit investment fund in the disposition of numerous limited partnership and general partnership interests in various limited partnerships formed to develop and operate affordable housing projects
Represented real estate fund in the sale of a commercial condominium in Boston
Represented mezzanine lenders in workout and restructuring of large Florida real estate development
Represented first mortgagee in a contested foreclosure of large, permitted development site in Boston
Represented real estate lender regarding a negotiated settlement involving consensual short sales and foreclosure sales of multi-unit apartment buildings in Western Massachusetts and Vermont
Represented lenders in the sale of loans to third parties
Represented lenders in numerous foreclosure sales of commercial, multi-family, and retail properties in New York and Massachusetts
Represented lenders in wide variety of secured party sales, repossessions, and other dispositions of assets in connection with maximizing the lenders' return from their collateral
Tall order: Race up the Hancock to help MS group – Doug Clarke, who serves on the board of the New England Chapter of the National MS Society, recently completed the annual Climb to the Top multiple sclerosis fund-raiser, which involves racing up all 61 flights of the Hancock Tower.
The Boston Globe, March 10, 2015