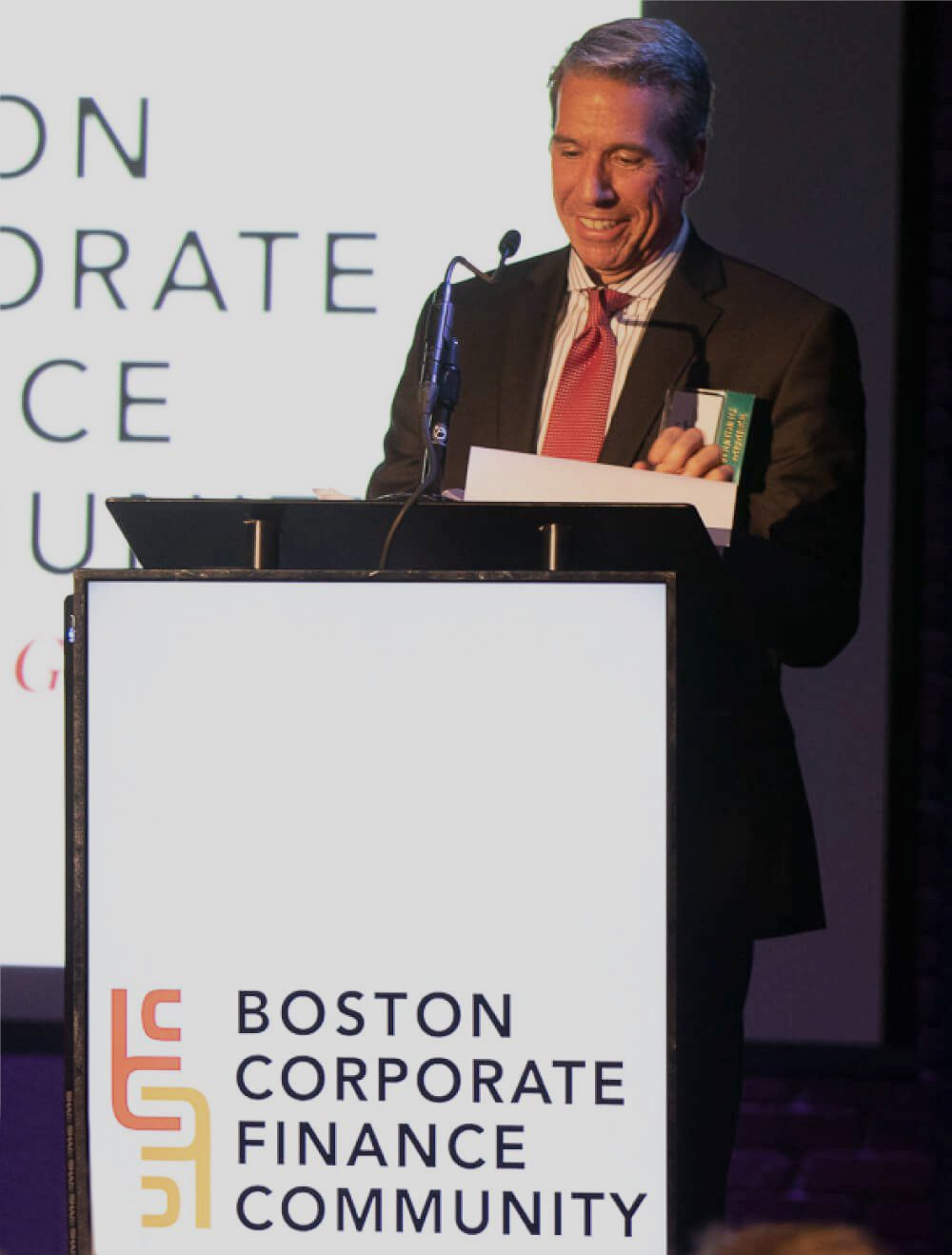 For the past eighteen years, Riemer & Braunstein has been recognized by the Boston Business Journal as one of the largest corporate charitable contributors in the Greater Boston area.
We're particularly involved in supporting organizations in the cities and towns in which our offices are located, and we have a close relationship with many charities based in the Town of Burlington, Massachusetts, where the firm has had offices for 50 years. In recognition of the firm's commitment, the Burlington Area Chamber Charitable Foundation named its annual scholarship program in memory of the firm's deceased partner, Harold C. Dulong. Harold was widely recognized for his leadership in civic and charitable endeavors.
We're also a founding member of the Boston Corporate Finance Community (BCFC), an organization comprised of professionals from corporate finance, commercial banking, investment banking, private equity, specialty finance firms and law firms within Greater Boston. BCFC was created in 2018 with the goal of establishing a unique annual celebration that would benefit and create a long-term partnership with More Than Words, an outstanding nonprofit organization serving local youth. In New York, we actively support Citymeals-on-Wheels which helps feed New York City's homebound elderly residents. The firm also has supported and provided pro bono legal services to Boston Impact Initiative, a social impact lender and investor that supports community-based businesses and organizations with its fund focusing on economic justice. 
The firm has been a long-time sponsor and supporter of Bay Cove Human Services, a Boston based non-profit operating more than 170 programs which provide a diverse range of services and support to an even more diverse audience of men, women and children. The firm's partnership with Bay Cove was recognized in Bay Cove's Autumn 2019 News.
The firm's lawyers also dedicate their time and effort to charities of their choice, with many holding leadership positions in educational, religious, or community-based organizations. Some of our attorneys and staff ride in the Pan Mass Challenge to benefit the Jimmy Fund (part of the Dana Farber Cancer Institute), as well as sponsor and ride in the Rodman Ride for Kids and the National MS Society's Greater New England Chapter Cape Cod Getaway.