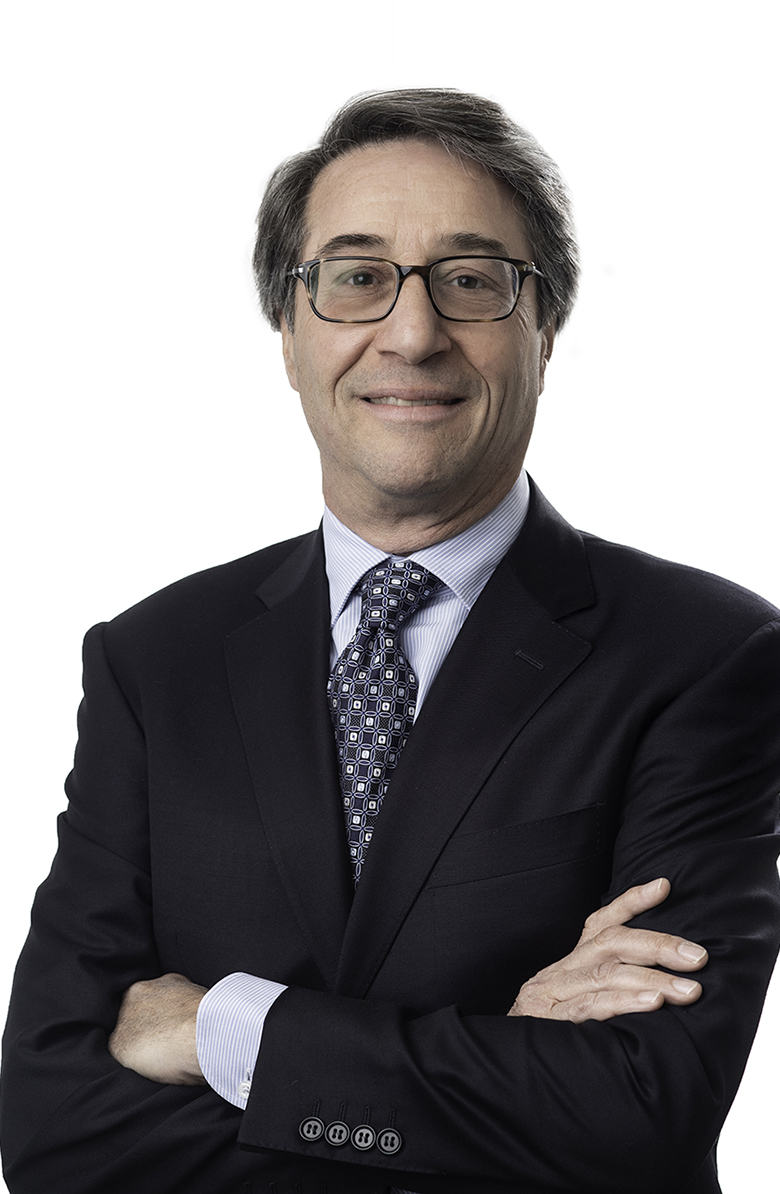 Senior Partner
Chief Operating Partner
Litigation; Loan Restructuring & Workouts
O: (617) 880-3574; (212) 789-3182
F: (617) 692-3574
About Barry
Barry is the firm's Chief Operating Partner and is also a member of the firm's executive committee. Barry is also a co-chair of the firm's Loan Restructuring & Workouts practice area.
Barry focuses on problem commercial and real estate loan resolution and commercial litigation, with an overall emphasis on creditors' rights. As an experienced litigator, he handles all phases of the real estate workout and foreclosure process, whether resolved consensually or through litigation. Barry has vast experience through several recessions in handling forbearance agreements, modifications, deeds-in-lieu, distressed real estate loan sales, consensual sales, foreclosures, receiverships, suits against guarantors, fraudulent transfer claims, and REO property. He has extensive experience dealing with foreclosures of a broad scope of property types in multiple jurisdictions including industrial, office, retail, multi-family, hospitality, restaurant, residential development, and self-storage facilities.
As Chief Operating Partner, Barry manages the firm's primary operations and administrative staff. Barry's role also is to ensure that the firm is conducting its business in full compliance with all local, state, national and international laws and regulations that pertain to our practice, as well as all professional standards, accepted business practices, and internal standards. Having represented major financial institutions for his entire career, Barry has a significant understanding of the compliance requirements that are important to the financial services industry. He is charged with keeping the firm's business systems sound and secure and in conformity with client and industry requirements, and well as with educating the firm and instituting practices that will ensure the highest possible level of compliance. Barry also serves as one of the firm's loss prevention counsel.
Foreclosure and secured party's sale of 430,000 sq. ft. office park and development rights; secured six figure payment from municipality in connection with easement rights; re-positioned and re-sold property
Mortgagee-in-possession and subsequent foreclosure sale to third party of 50+ condominium development in Boston's Fenway area
Foreclosure and subsequent resale of 120 acres of former Polaroid World Headquarters in Waltham, Massachusetts, now 1265 MAIN
Workout and foreclosure of 100 lot residential subdivision in central Worcester County, related bankruptcy and litigation for regional savings bank
Acquisition, assessment, and enforcement of remedies in connection with of 200+ assets loan portfolio from the FDIC for Washington, DC lender
Representation of various institutional lenders in New York foreclosure actions, including single and multiple lender transactions, including a twelve story commercial building (office and retail) in Manhattan, a 70 room boutique hotel in Manhattan, commercial retail space in Queens, and a land assemblage for a ultra-high end residential condominium development in Manhattan.
Managed collateral acquisition of 900+ properties throughout the U.S. on behalf of a national lender in connection with $1.2 billion merger
Counsel to Trustee in bankruptcy of major mortgagor lender — attend to enforcement and disposition of 500+ mortgage loan arrangement
Workout and foreclosure of 118 room hotel in Manchester, NH and related litigation for local savings bank
Workout and foreclosure of 34 unit condominium hotel in Cape Cod for local bank
Boston Bar Association, Real Estate Finance Committee (Real Estate Section)