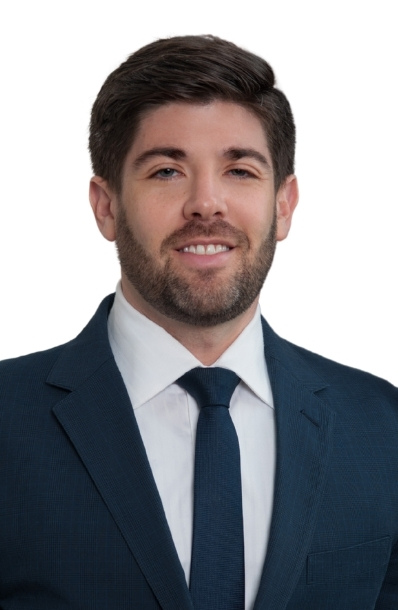 Partner
Tax Credit/Community Development Finance; Real Estate/Business/Tax Law
O: (617) 880-3464
F: (617) 692-3464
About Brett
Brett's primary practice focuses on representing financial institutions across a range of commercial real estate transactions, including tax credit and community development finance, commercial lending, and general commercial real estate transactions.
Brett represents an array of investors, lenders, for-profit and not-for-profit community development entities (CDEs), and developers with structuring and negotiating new markets, historic, low-income housing, and renewable energy tax credit transactions.
Brett's practice also includes real estate finance and management through traditional and joint venture arrangements, the purchase and development of real property through traditional and mezzanine financing, and construction and permanent lending involving real estate assets, and counseling higher education and hospital clients on public-private partnership (P3) infrastructure projects. Additionally, Brett advises developers on acquiring, financing, and selling owned and leased properties, and negotiates office, retail, and land (for renewable energy projects) leases on behalf of landlords and tenants.
Representation of national banks as tax credit investors in dozens of new markets tax credit investments
Representation of a private real estate firm in connection with its disposition of a portfolio of twenty-seven multi-family residential apartments buildings outside of Detroit, Michigan
Representation of an international bank, as administrative agent, in connection with a $109.5 million loan secured by six beachfront hotel resorts located across New England
Representation of an international bank, as administrative agent, in connection with a $127.12 million construction loan secured by a life-science bio-manufacturing campus in Devens, Massachusetts
Representation of a national bank, as administrative agent, on the $120 million financing of a five-property life sciences portfolio
Representation of a multinational energy corporation in connection with the lease of land in various states for the operation of a renewable energy project consisting of, among other things, an anaerobic digester used for the production of biogas
Representation of a national bank in connection with the financing of the construction, development, and equipping of a sawmill facility located in Winona, Mississippi
Representation of a national developer in its disposition of a mixed-used development in Vienna, Virginia to two buyers
Representation of a national bank in connection with the financing of the rehabilitation and adaptive reuse of a former nursing home facility as a temporary transitional housing and supportive services facility in Bridgeport, Connecticut
Representation of a data analytics company in connection with the sale-leaseback of a 74,000 SF data center located in McKinney, Texas
Representation of a national bank in its investment in the relocation and operation of a refined coal facility located in Homer City, Pennsylvania
Representation of a privately-held real estate firm in connection with warehouse property leases in various Midwestern States
Representation of a local university in its negotiation with an Australian pension fund to manage, operate, and maintain the university's parking system for 50 years in exchange for an upfront payment
Representation of a multinational investment bank, as purchaser, in connection with the issuance of $79.3 million of Tax-Exempt Series 2020 Revenue Bonds issued by the State of Ohio for the purpose of funding the upfront payment under a concession arrangement pursuant to which a concessionaire will operate and manage the parking facilities at a university medical center located in Ohio
Representation of a newly-formed development company in its formation of a joint venture with a Japanese investor to acquire a newly-built approximately 100,000 SF condominium in the District of Columbia for $49 million, which condominium includes 69 new residential units, more than 7,000 SF of retail space, and two below-grade garage levels
Presenter:  CohnReznick New Markets Tax Credits (NMTC) Summit – "202 Workshop: From Curious to Competent – The NMTC Program," May 2022