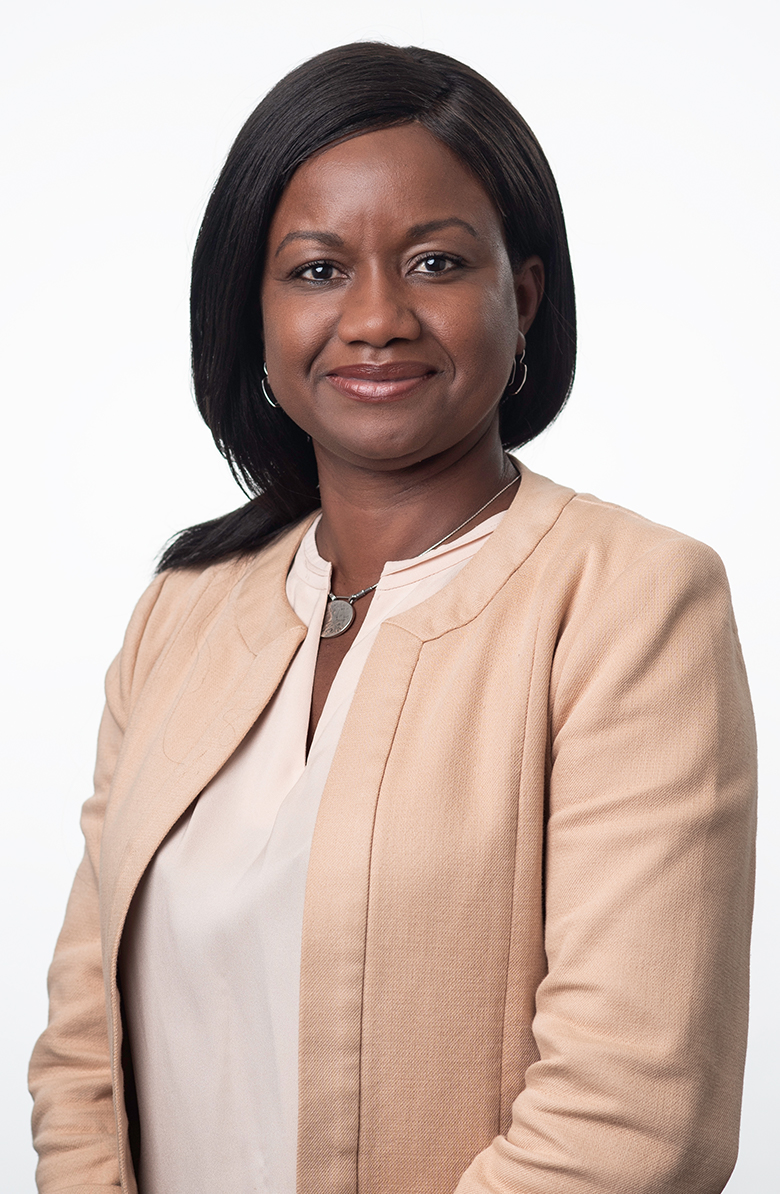 Partner
Bankruptcy; Loan Restructuring & Workouts
O: (617) 880-3461
F: (617) 692-3461
About Macken
Macken concentrates her practice on bankruptcy and business restructuring, creditors' rights, and commercial law.  She represents individual and corporate debtors in Chapter 11 proceedings and advises management of debtor companies on business and legal issues, including pre-bankruptcy workout matters and reporting requirements.  She also represents bankruptcy trustees, secured and unsecured creditors, lenders, commercial landlords, plan funders, institutional investors, and buyers in bankruptcy proceedings. In 2016, Macken was appointed by the United States Trustee's Office and the United States Bankruptcy Court as a Chapter 11 Bankruptcy Examiner. She has also represented clients with respect to various commercial agreements, corporate issues, creditor issues and disputes, and contract matters.
In addition, Macken has experience in the representation of lending institutions and borrowers in the structuring, negotiation and documentation of financing transactions, including debtor-in-possession financing, asset-based transactions, unsecured loans, intercreditor transactions, and other general commercial financing. Her experience includes structured financing and asset securitization transactions. Macken also supports impact investing and represents social impact lenders and financial institutions.
Prior to joining Riemer & Braunstein, Macken served as a law clerk to the Honorable Henry J. Boroff of the United States Bankruptcy Court for the District of Massachusetts (1999-2001).
Subchapter V relief for small business debtors – Small business debtor confirmed Chapter 11 Reorganization Plan under Subchapter V in Massachusetts. Macken Toussaint, counsel for the debtor, discusses Subchapter V in this news alert.
Riemer & Braunstein News Alert, January 13, 2021
The new CARES Act and Bankruptcy – Riemer & Braunstein's Macken Toussaint discussed how the new CARES Act provides temporary debt limit increase for "Small Businesses" to restructure debts under Subchapter V of Chapter 11 (among other amendments to the Bankruptcy Code).
Riemer & Braunstein News Alert, April 3, 2020
Macken is serving as a co-chair of the Boston Bar Association Bankruptcy Section (9/2019). She previously served as a co-chair for the Membership Committee and the Communications Committee. 
Macken served on the panel appointed by the First Circuit Court of Appeals to select bankruptcy judges (2019).
Macken was appointed as a Commissioner to the State Ballot Law Commission (2016).
Presenter: Bankruptcy Law: MCLE Basics Plus – The Creditor's Perspective in a Bankruptcy Case, October 2018
Author and Presenter: 28th Annual Bankruptcy Court Bench Meets Bar Conference, Sale of Real Estate Under Section 363(f) Free and Clear of Leasehold Interests: What About the Tenant's Rights Under Section 365(h)?, May 2018
Author and Presenter: Employee Related Issues in Bankruptcy – Claims and Benefits, Obligations, and Liabilities, MCLE 14th Annual New England Bankruptcy Law Conference, 2015
Author and Presenter: 16th Annual Bankruptcy Court Bench Meets Bar Conference, Sovereign Immunity in Bankruptcy Cases, May 2006
Co-author: Environmental Issues in United States Bankruptcy Proceedings, International Bar Association, Restructuring Among the Ruins Conference, May 2006
Co-author: Ethical Issues in the Retention of Professionals, ABI Northeast Bankruptcy Conference, July 2004
Co-author: Multi-Country Insolvencies: Practical and Legal Issues and the Model Law, MCLE Bankruptcy Law Conference, October 2002